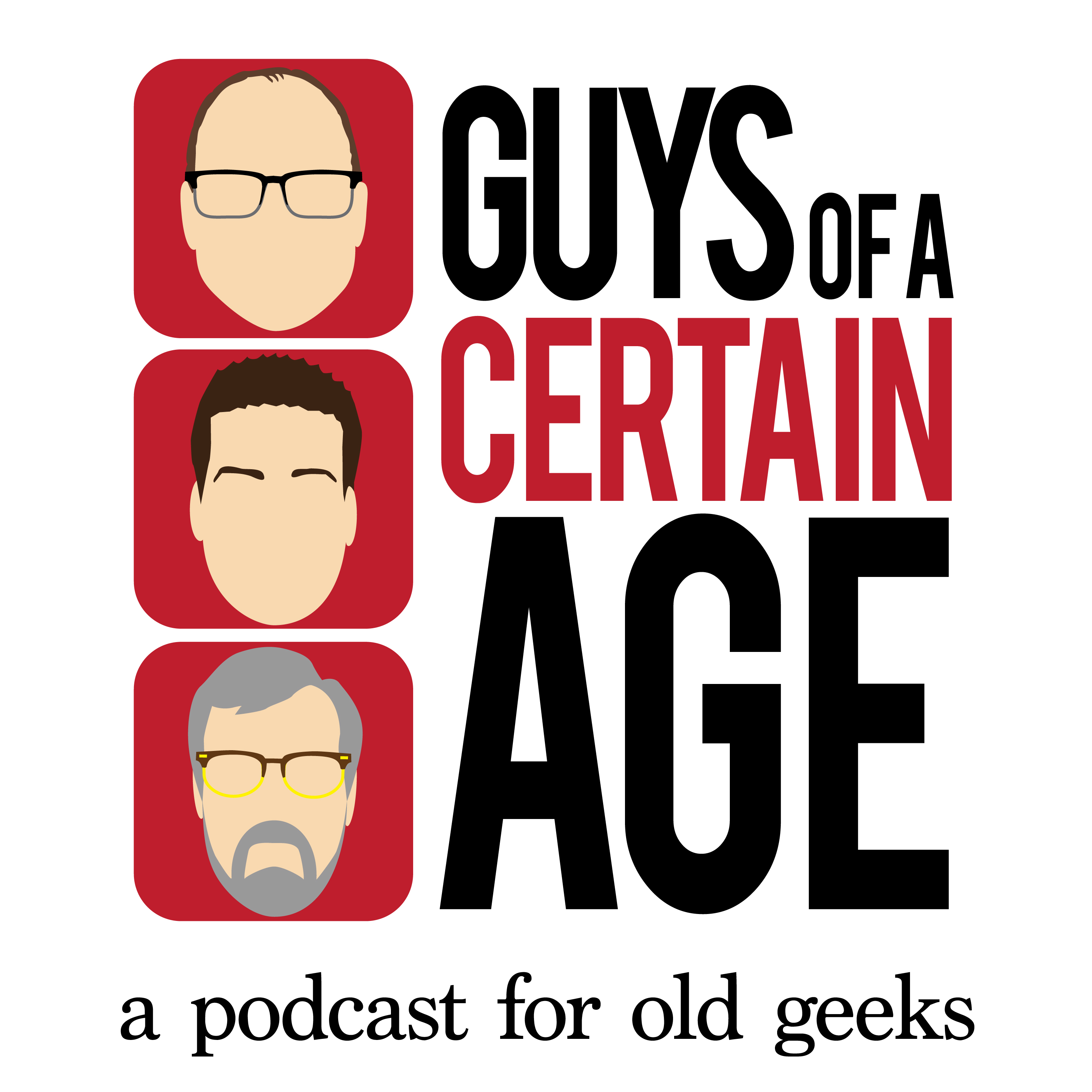 If the Guys ever showed their full geek status, it's in this episode all about science fairs. 
Art converts wine to wind, Jay gets back to nature with a side of gas, but Robbie - Robbie took science fairs seriously. He may not have been cool, but his project definitely was. He started in third grade and truth be told, is probably still working on it. 
Geeks of the Week range from Pod-Way musicals, a table read with a blast from the past, and at last we find out who will play She-Hulk. And that's a relief: one day they may need a good green lawyer.  Break out that volcano in your attic and reminisce with the Guys.