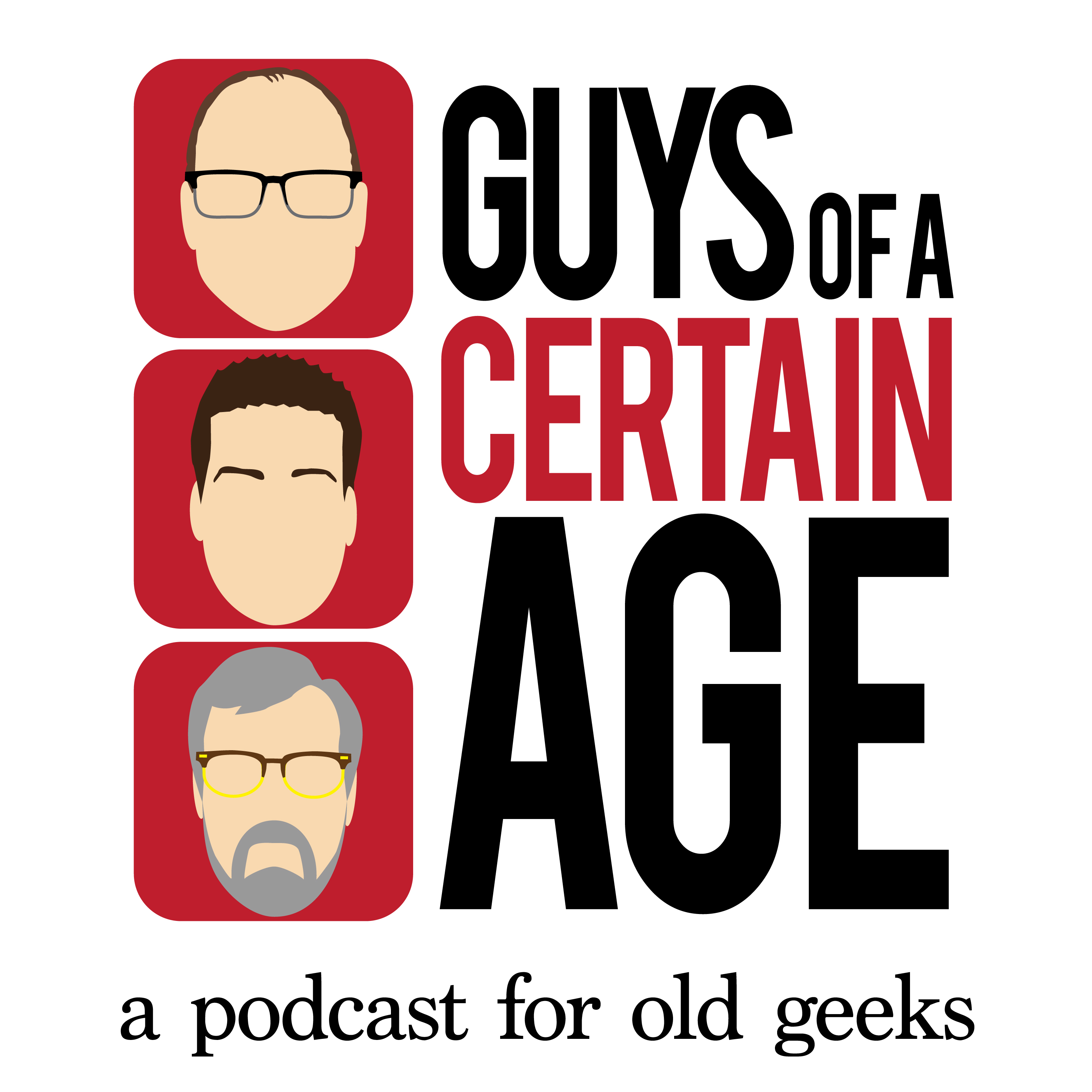 Everyone has one.  Letterman called it a "Brush with Greatness".  Kevin Bacon has "6 Degrees from ... me." Whether you've spotted Tom Baker from afar, or ended up in the same elevator with Emeril Lagasse, we all have celebrity-spotting stories. 
Two lucky Guys actually get to host a podcast with Robbie!  But aside from other podcast hosts, all the Guys have had plenty of celebrity interactions, whether they can be proven by photographic evidence or not. 
The Guys also brought back the Geek of the Week triple threat: Art participates in Inktober (and explains it to the rest of us), Jay's getting geared up to play vintage arcade games (and learns a valuable lesson about terminology), and Robbie...well, he's just watching more TV.  Sit down with your favorite celebrity and listen!