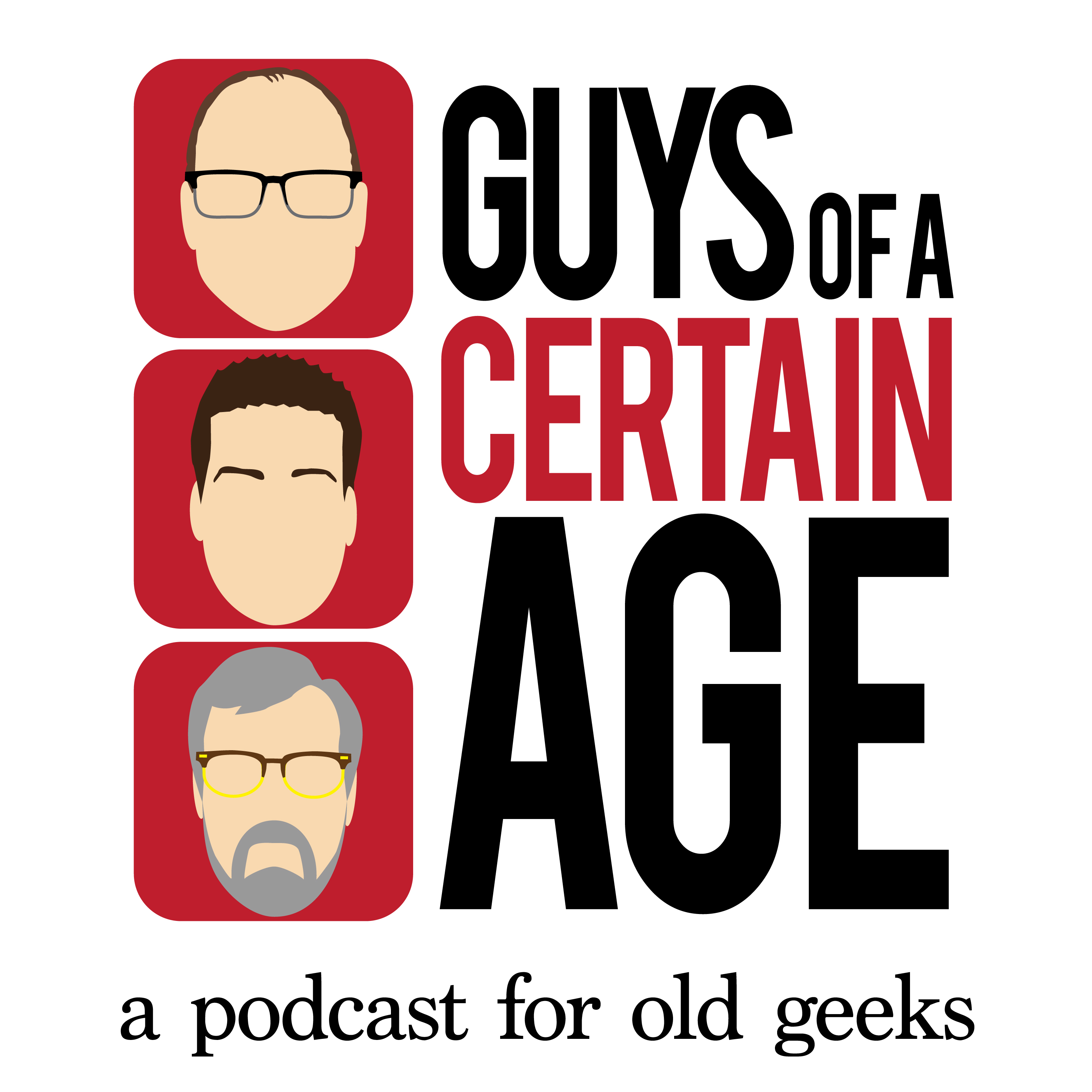 The Guys add to their collection of episodes with, appropriately enough, a look at collectibles. 
Episode 10 starts with a Geek of a Certain Week segment featuring a look back at old Hanna Barbera cartoons, a memory of the all-but-forgotten Hanna Barbera land, and a recent news story about a young person in Memphis who created a fusion reactor like a real-life Elroy Jetson.
In the second half, the Guys discuss the difference between collections and accumulations and what constitutes an actual collectible. As you would imagine, comic books and trading cards are discussed, but it's well worth a listen to hear what Robbie collects.
Make sure to subscribe and add Guys of a Certain Age to your podcast collection. You won't even need plastic bags and acid-free backing boards.
Show notes: