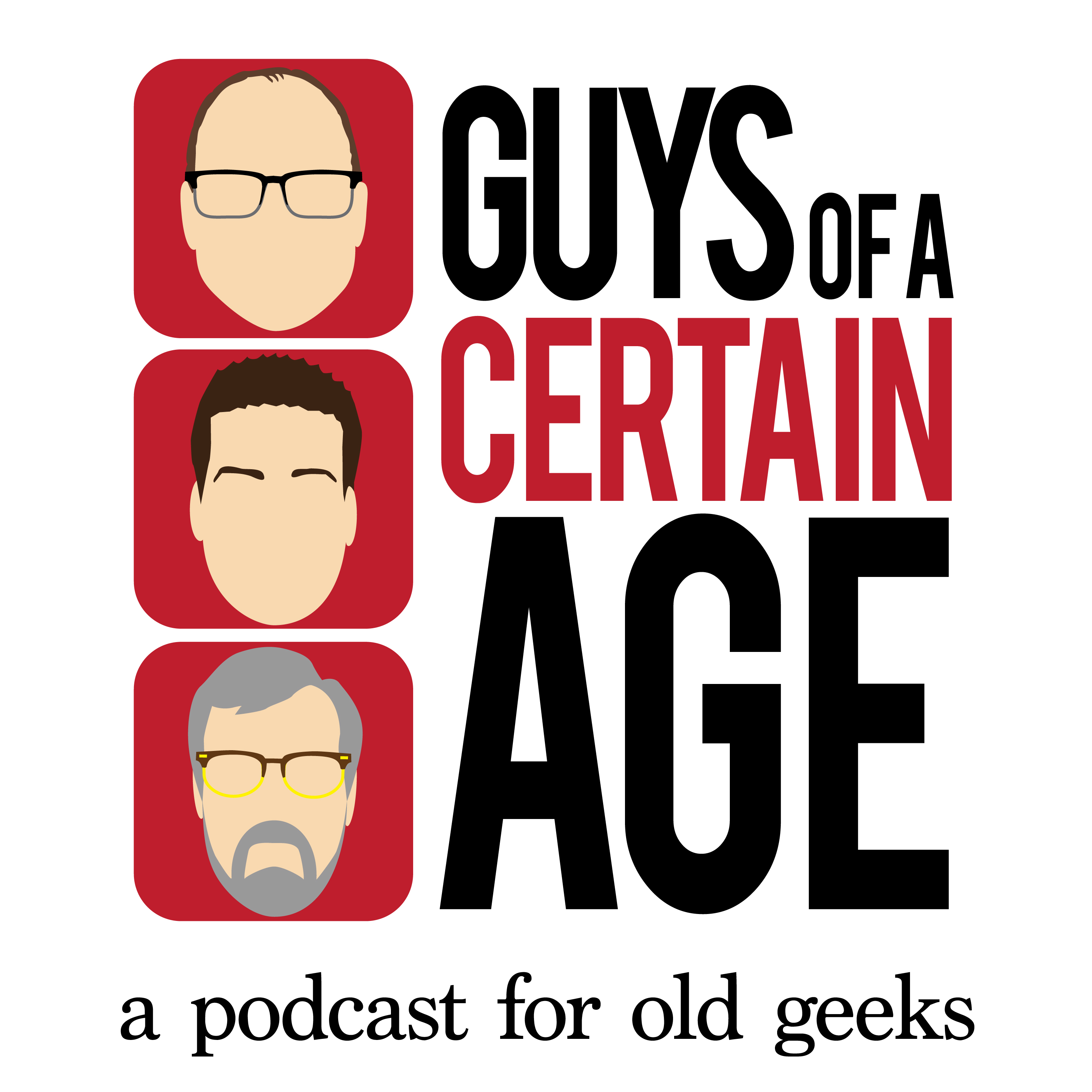 Who are these Guys again? 
On epic episode 11 they rehash who they are, then wonder aloud about Rob Reiner's best movie.  (Why?  Why not.)  
Art and Robbie rake Jay over the hot fuzzy coals because he dared to watch a movie the wrong way.  The "Geeks of a Certain Week" segment features cartoon camp, Oreo-pinions, and a story of life-saving taco sauce. 
Then Art exits the studio to eat (and maybe go to work) while Jay and Robbie stay behind and just talk about eating.  Listen for Big Green Egg tips, Robbie's explanation of the sous vide method, and Jay's current obsession with all things coffee.   
SHOW NOTEs
Art's Geek of the Week: The Kubert School
Jay's Geek of the Week (Ed note- Robbie added this): Every Oreo Cookie Flavor, Ranked
Robbie's Geek of the Week: Man and dog snowbound in Oregon survive on taco sauce