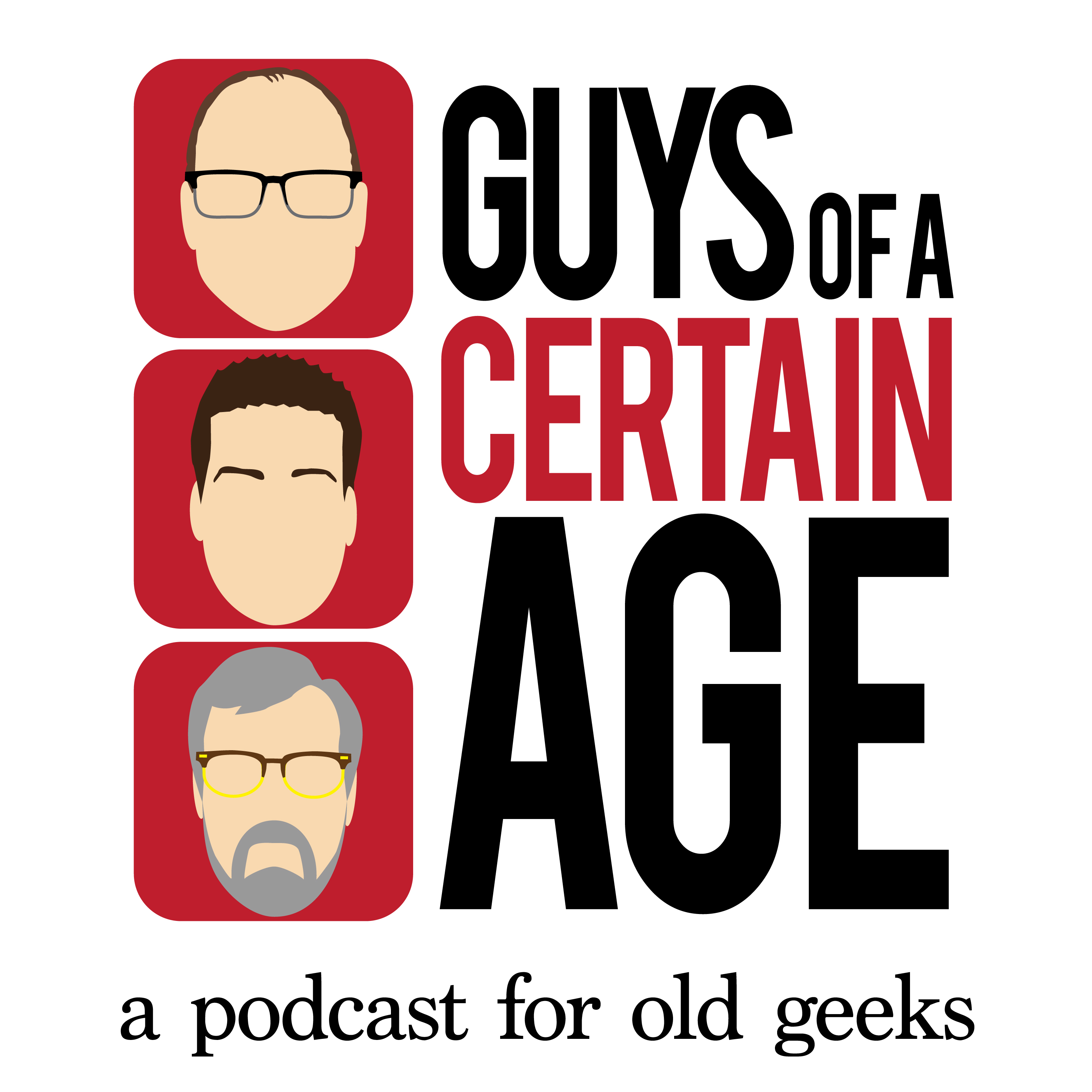 Who should we talk about this week, Doctor? Yes. Exactly. Robbie finally gets his wish, and the guys discuss (translated: listen to Robbie discuss) the record-breaking phenomenon that is Dr. Who.
But first! Geeks of the Week! Jay tried unsuccessfully to Skype in from a car flying through mid-town Atlanta, but his Marvel movie marathon would have been very exciting.
Art watched a Sinbad (not the comedian) movie starring Tom Baker (Dr. Who the 4th), and Robbie introduced us to some very cool yacht rock dulcimer music played by his almost cousin? Then Robbie amazes all with his unscripted knowledge of all things Dr. Who, the long-running BBC sci-fi masterpiece theater.
SHOW NOTES
"The Golden Voyage of Sinbad" Trailer with Tom Baker.
Ted Yoder- and Curt Smith, lead singer of Tears for Fears- do an amazing version of "Everybody Wants To Rule The World."