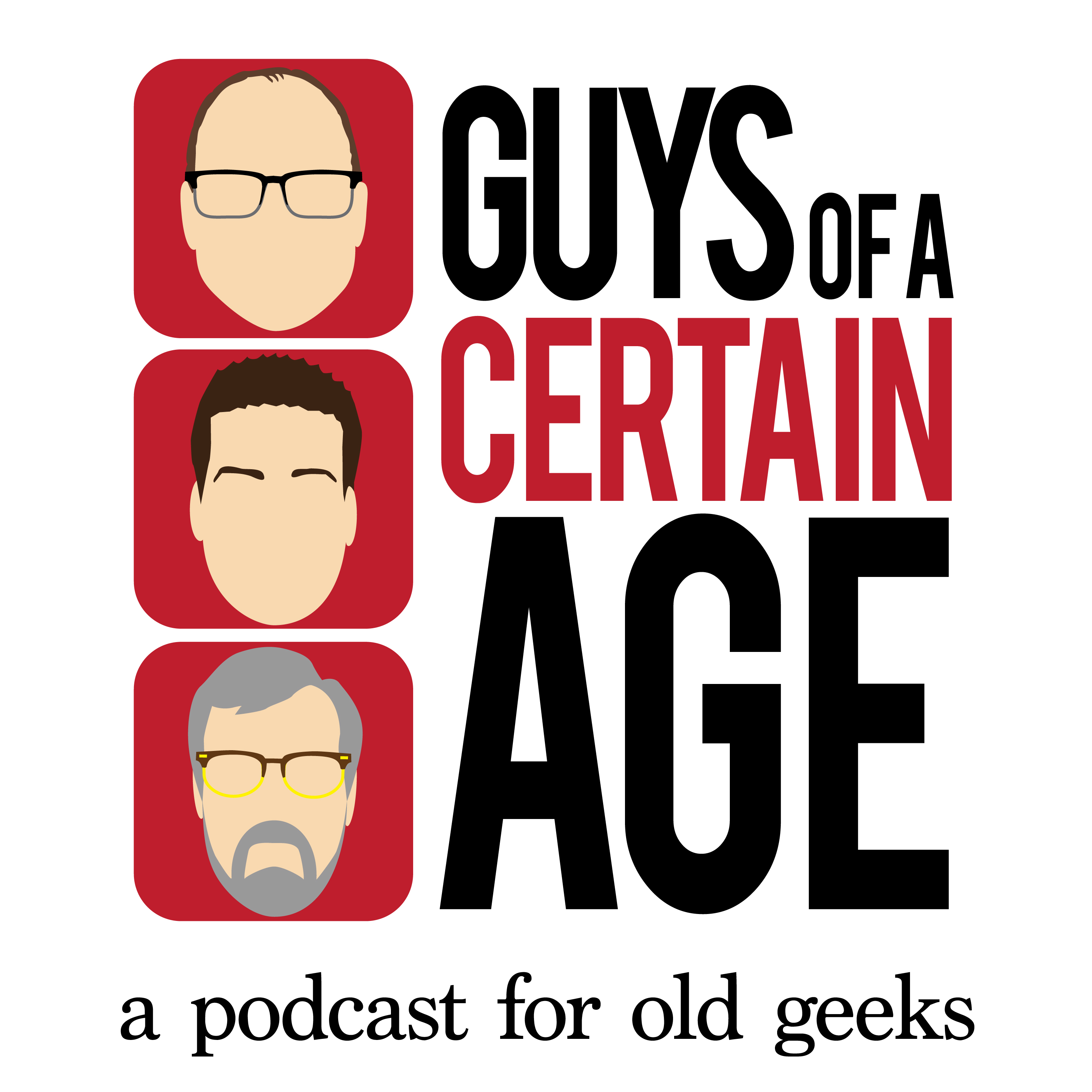 In an episode 10 years in the making, the Guys discuss the cinematic achievement that is Avengers: Endgame.
Things start with the Geek of the Week segment: The Guys pay tribute to the late Peter Mayhew, the beloved actor who originated Star Wars' favorite Wookie, Chewbacca. Jay shares an app he discovered that helped him navigate the uncertain waters of a three-hour movie. And in a nod to the upcoming time-travel discussion, Robbie talks about an ad Apple made in 1987, set in 1997, looking back at the innovations that made those 10 years the Apple decade.
For the next 4 hours, the guys engage in a spoiler-filled recap of the 3-hour Avengers: Endgame movie, touching on favorite moments, emotional highlights, and generally "marvel"ing at how brilliantly the Russo brothers wrapped up the 22 movie story! (It's not really 4 hours, but we think you'll agree the extra time was warranted.)
SHOW NOTES
Jay's revolutionary ap for guys of a certain age.
Art pays homage to the late, great Peter Mayhew.
Robbie reveals the almost prophetic 1987 Apple Time Capsule video.