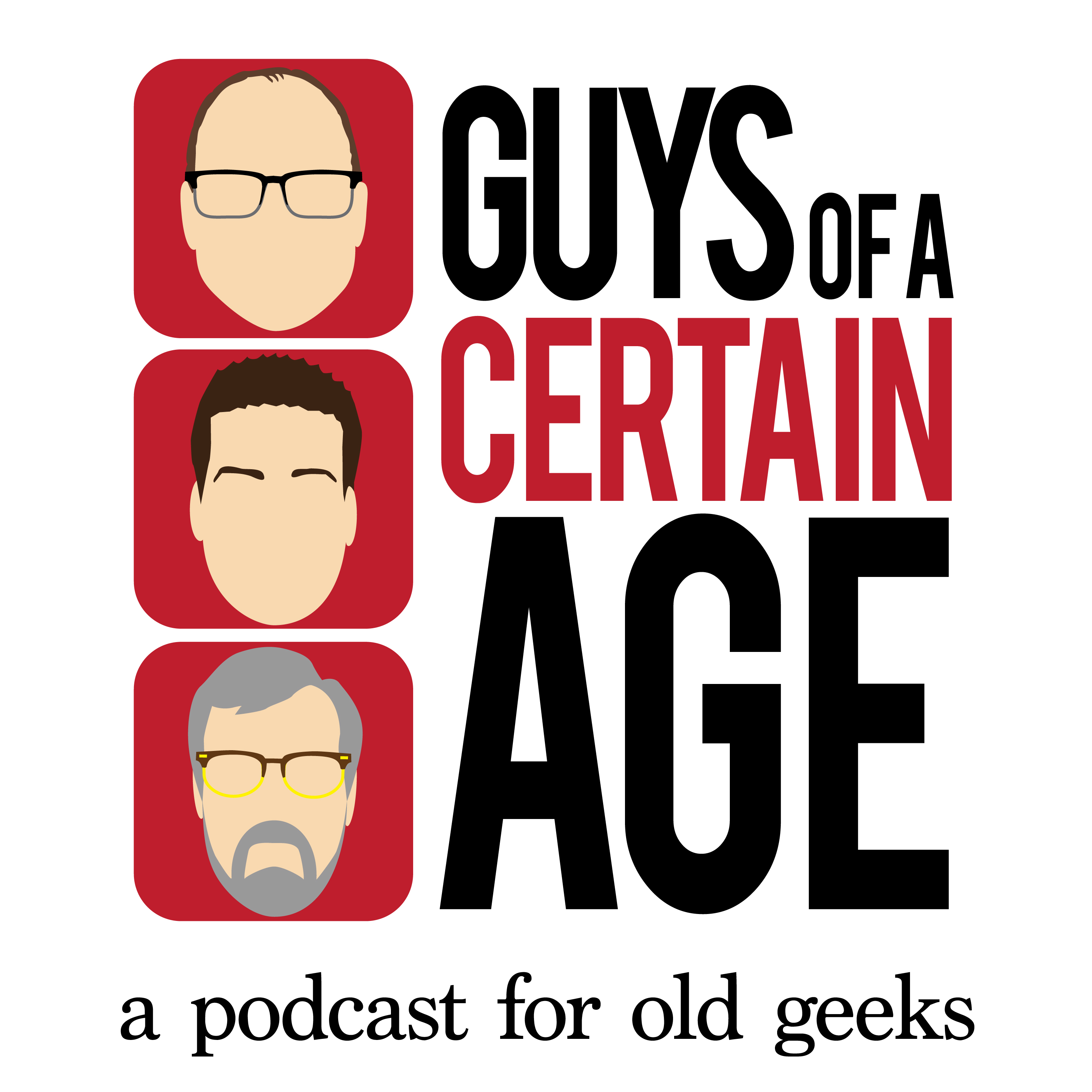 The holidays are not all about eating, but somehow food gets invited to all the parties.  And Christmas tends to bring out special dishes that generally don't show up the rest of the year. 
In summer there are no gingerbread beach house-building contests, it's a slow period for Reese's iterations, and the Candy Cane Wonder Twins take the form of Starlight Mints again.  Be it fruitcake or egg nog, everyone has their faves and their absolutely-nots.  In this episode, The Guys prepare for a pre-holiday lunch by talking about iconic holiday foods. 
But before pulling a chair up to the dessert table, Robbie heats up the kitchen with a cookbook from an iconic holiday special, Art alerts the public to a new series bound to heat up Hulu, and Jay cools things down with an announcement about a comic series from the 1990's that, of course, he just discovered.