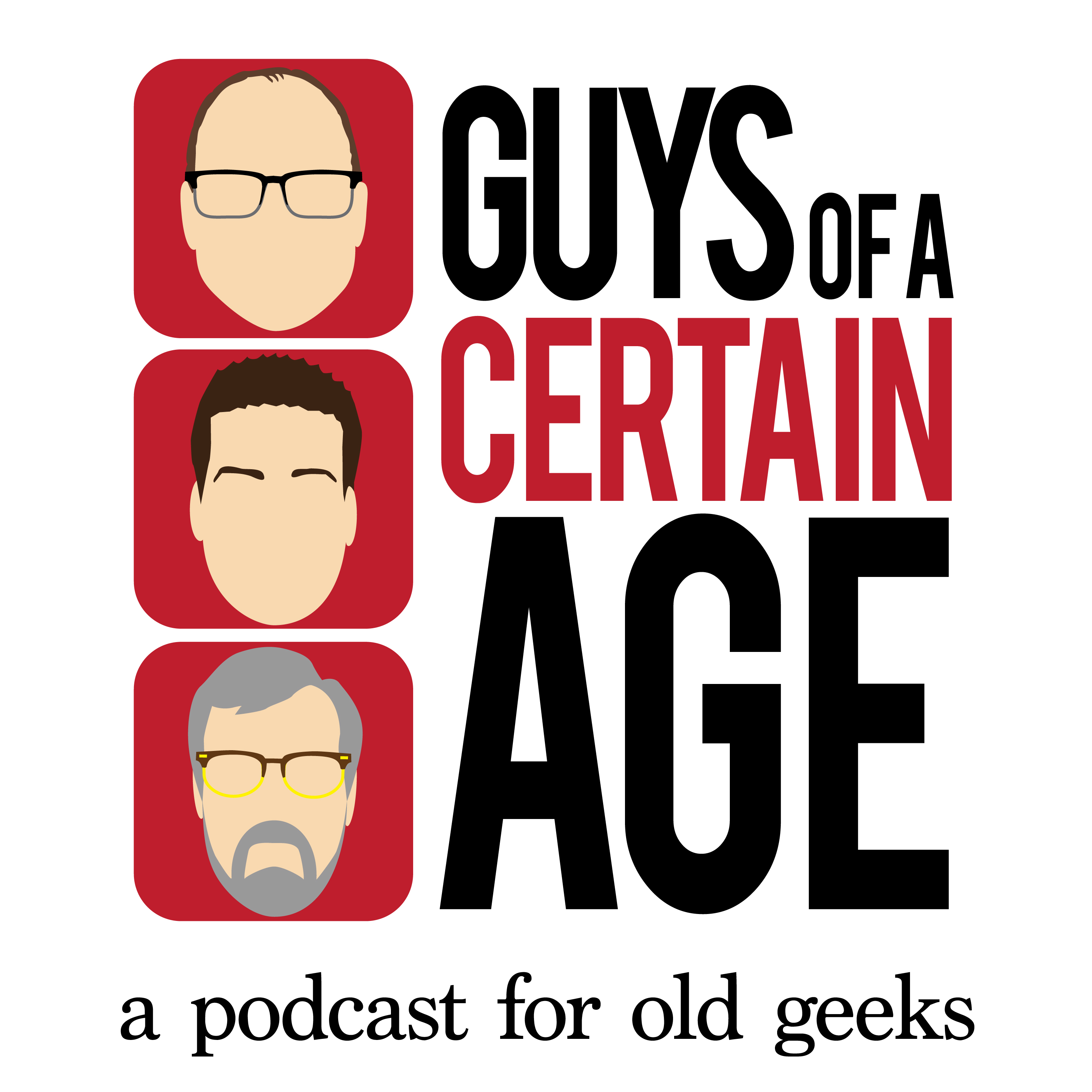 Jay's missing (see below) and Robbie and Art talk about other podcasts and series finales. Could Episode 20 be the last we hear of Guys of a Certain Age!!
Well...no. With Jay out on assignment, this episode's Geek of the Week features two podcasts to listen to when you're not listening to Guys. Art suggests listening to Blockbuster, Matt Schrader's dramatized "biopod" of the early days of Spielberg and Lucas as they create Jaws and Star Wars. Robbie's podcast pick is Malcolm Gladwell's Revisionist History, a fascinating podcast that reinterprets events, people, or ideas from the past.
With the recent series ends of GOT and Big Bang Theory, Robbie and Art take a look at what makes a series finale good and cite a few examples of shows that got it right and shows that seemed a bit... Lost.
So grab a coffee cup or water bottle, and join us! And don't forget to subscribe, because we're not done yet.
SHOW NOTES
Blockbuster: A Six-Part Original Series. Set in the 1970s, this immersive "biopod" tells the story of two big-dreaming filmmakers and friends, Steven Spielberg and George Lucas, and how they turned their lives upside down to lead a movie revolution.
Malcom Gladwell's Revisionist History. Each week for 10 weeks, Revisionist History will go back and reinterpret something from the past: an event, a person, an idea. Something overlooked. Something misunderstood.
Jay's undisclosed location this week.