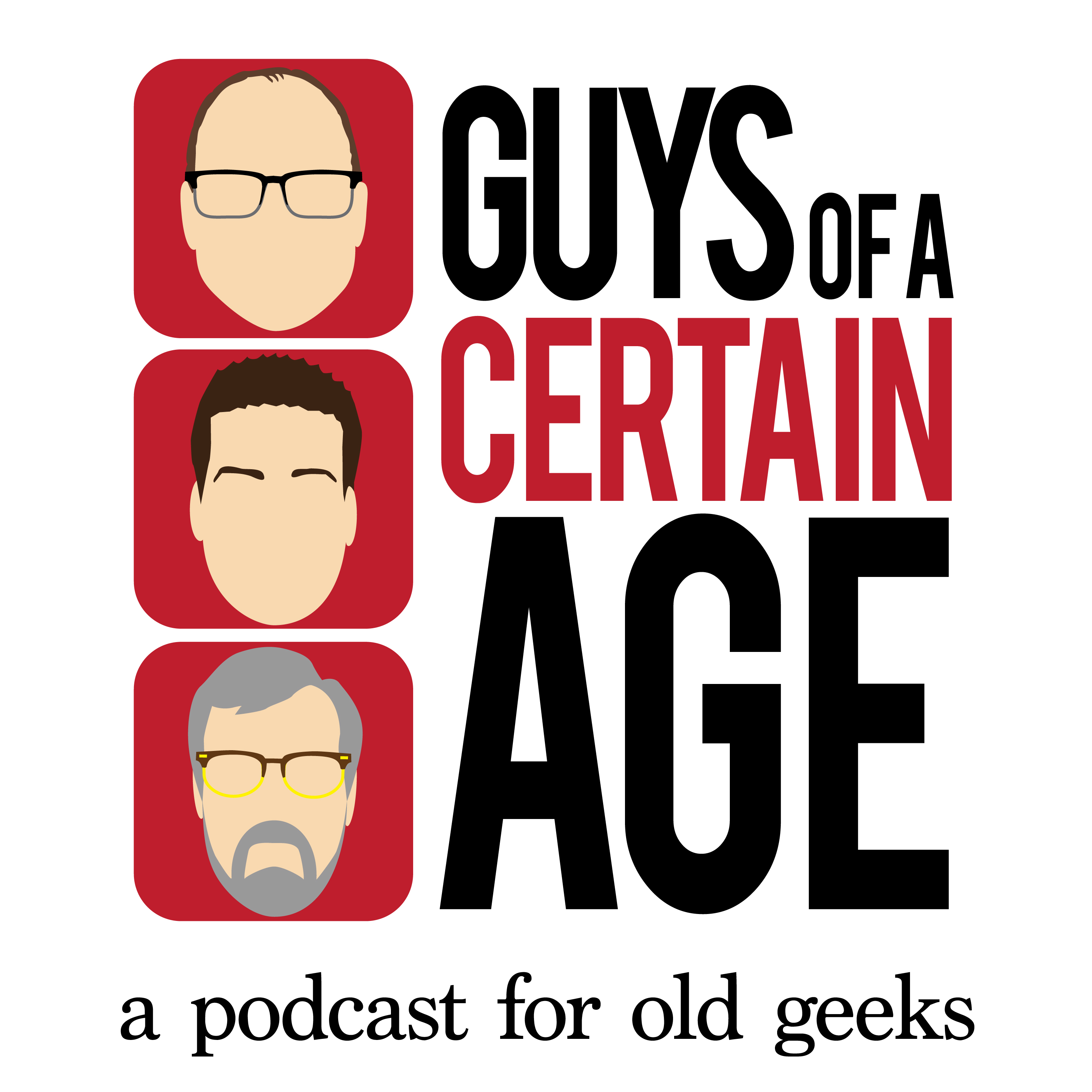 Once again the Guys are without Jay for this podcast. Rumor has it, he's auditioning for a podcast musical.
Robbie and Art soldier on without him, dispensing Geeks of the Week knowledge on the new WandaVision trailer, a possible Spinal Tap sequel, and an old CRT television set that wipes out WiFi in Wales — or at least a small village there.
The second half finds the Guys going back to a time before CRT television to the Golden Age of radio dramas, with Art mentioning some of his favorite series and shows in a well-researched segment that may or may not have been decided on moments before the mics went live. 
There's no special decoder ring for listening, fellows and girls, but tune in all the same.