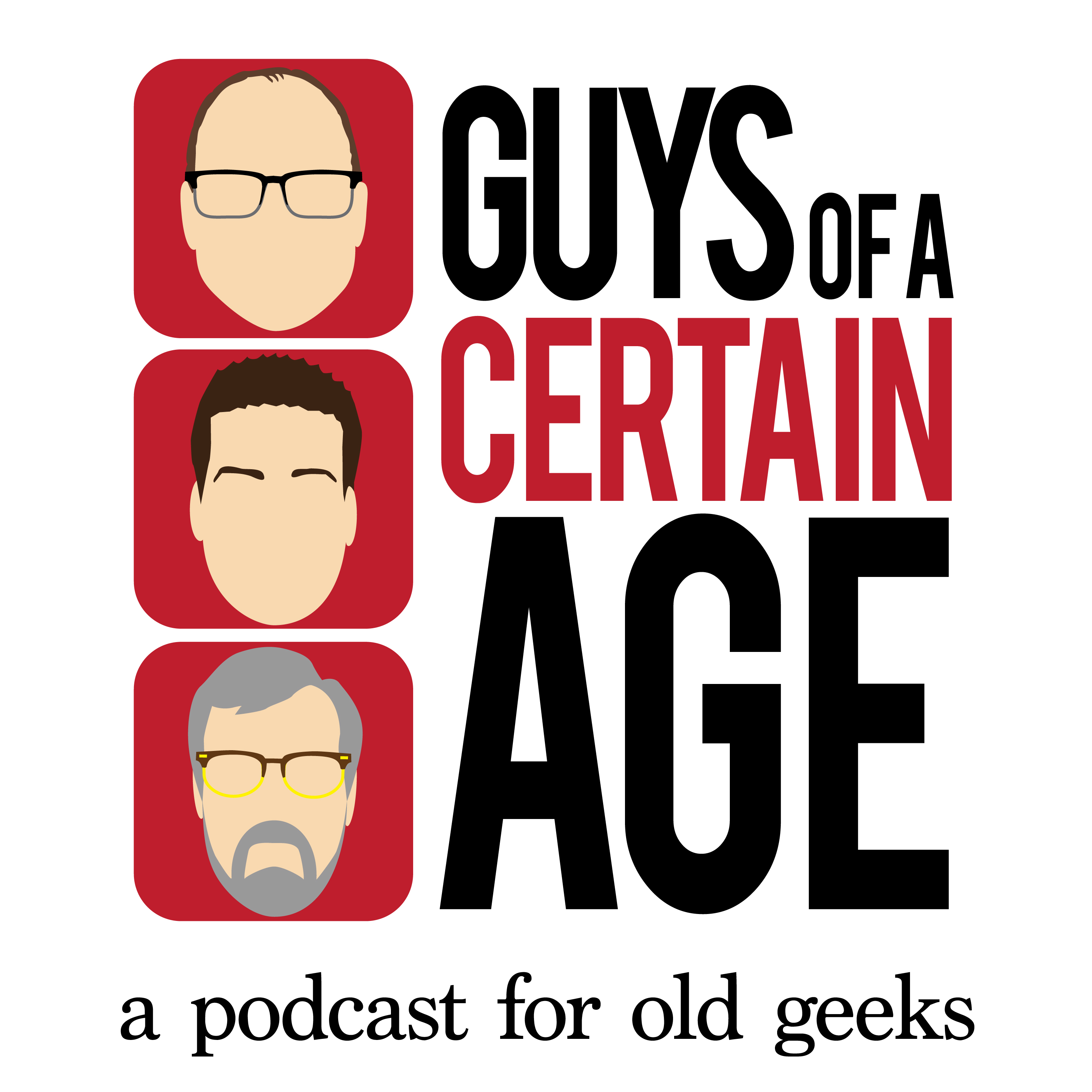 "One podcast. One podcast only, please."
This week the Guys bring out the intel on Jack Ryan, Tom Clancy's CIA analyst turned field agent turned President of the United States. (And no, we don't mean Alec Baldwin's current portrayal of Trump.)
They take a look at the actors who have played Ryan on the big screen and in the new Amazon Prime series and, performing some analysis of their own, rate their favorites. They also rank the Jack Ryan movies and uncover some interesting facts about some of the supporting characters and who portrayed them.
Geeks of the Week include Jay's take on The Batman costume and some interesting facts about it and the upcoming movie. Art talks about becoming a huge Rian Johnson fan after seeing Knives Out and completely forgiving him for The Last Jedi (maybe). Robbie extols the virtues of Plex, an incredible media center application he is using to serve his video library that currently includes hundreds of movies and TV shows, but oddly no Jack Ryan.