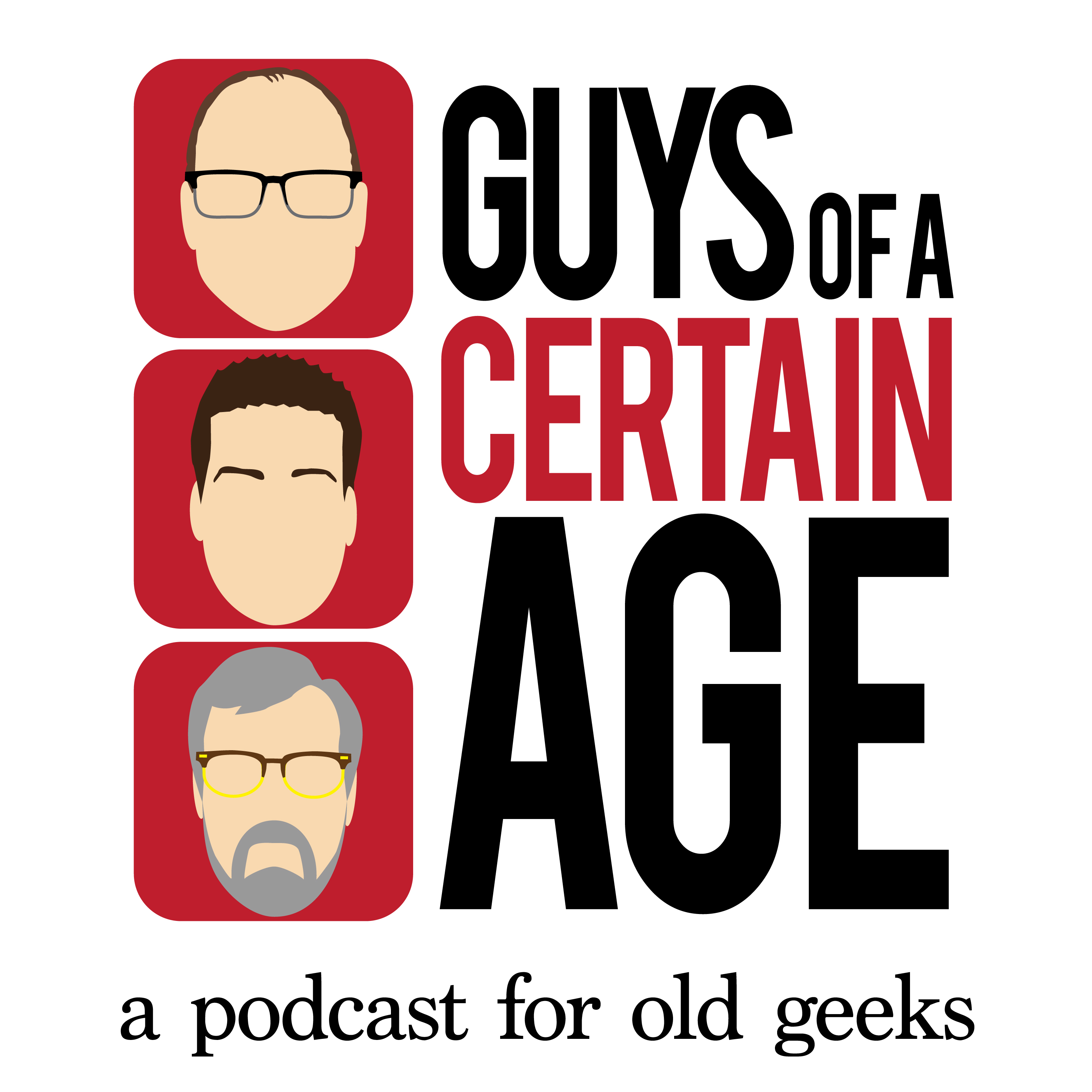 Finally, the Guys talk music.  And you just might be surprised to discover what each considers his three most influential albums.  Eclectic?  Eccentric?  Well, they are a certain age.  
But first, the Geeks of the Week.  Art discovered a Spotify/Netflix-type app for comics outside the usual multiverse (Jay wants to know if he can get DVD's instead), Robbie delivers sad news of the original Lorax tree, and Jay brings up earworms. (Leave it to the pharmacist.)
Then the discussion turns to tunes.  The late 70's tickled Art's ears with rumours of Elvis (the other one),  Robbie's achtung was drawn to a state in the mid-west, while Jay takes us on a tour of his formative years, gospel shoes planted firmly in Ohio.  
This one should keep you humming.
Free comics: Graphitecomics.com