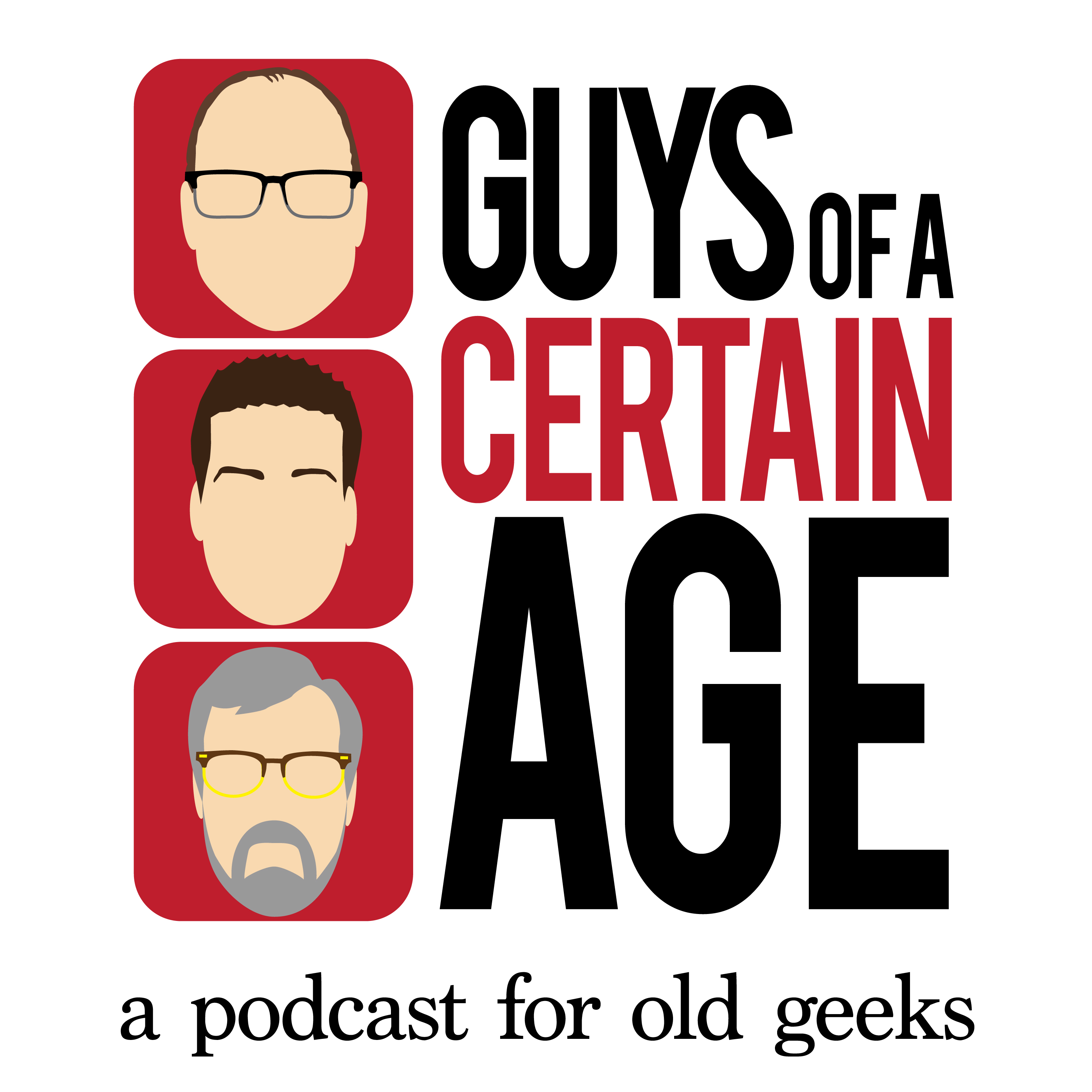 Back in the 80's, when Guys (and Gals) of a Certain Age were being molded and shaped for the future (i.e., NOW), did you ever watch a movie and think, "This is just like my life."  
You know, movies like Ferris Bueller's Day Off, Bill and Ted's Excellent Adventure, Mystic Pizza, or War Games?  Maybe not.  Maybe we just wished they were.  Meanwhile, we aged, the actors aged, and now we are left to wonder (perhaps because the Guys have too much time to think), where would those characters be now?  Are the Goonies still friends?  Did they spend all their treasure in one place?  
Sometimes we get to find out…or we will when theaters fully reopen…with Ghostbusters: Afterlife, Cobra Kai, Top Gun: Maverick, and most importantly, Bill & Ted Face the Music.  
This week Jay and Art imagine what life might look like for the folks from St. Elmo's Fire and the Princess Bride, and Robbie…well, Robbie didn't quite get the memo, but has lots to say about Mad Men.  And since it's his studio, they let him.