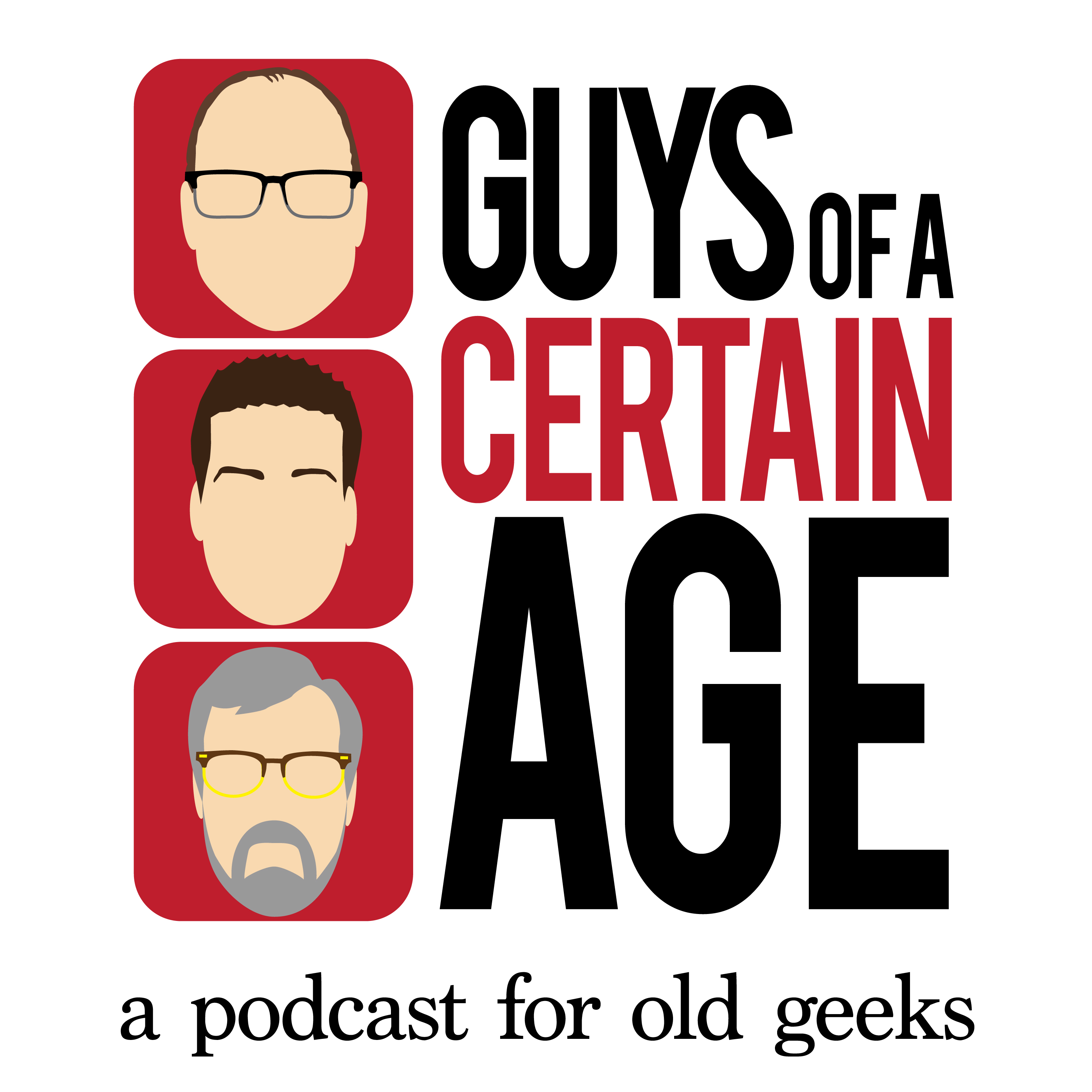 Tech devices: can't live without 'em, can't shoot 'em.  (We're not all Elvis, after all.) This week the Guys talk about the gadgets that  have revolutionized their existence - or at least make their lives a lot more … lively.  
With phones and RunPee off the table, the banter turns to smart speakers, reading aids, and chicken thermometers.  And in a classic moment of a certain age, they talk CPAP.  But first, it's the Geeks of the Week.  The Dr. Who season finale just aired, and even Jay saw the chatter (though not the episode).  The corona virus affects an anticipated movie release, and 100 per cent autonomous human flight is literally on the horizon.  
And an exciting secret from the previous episode is revealed.