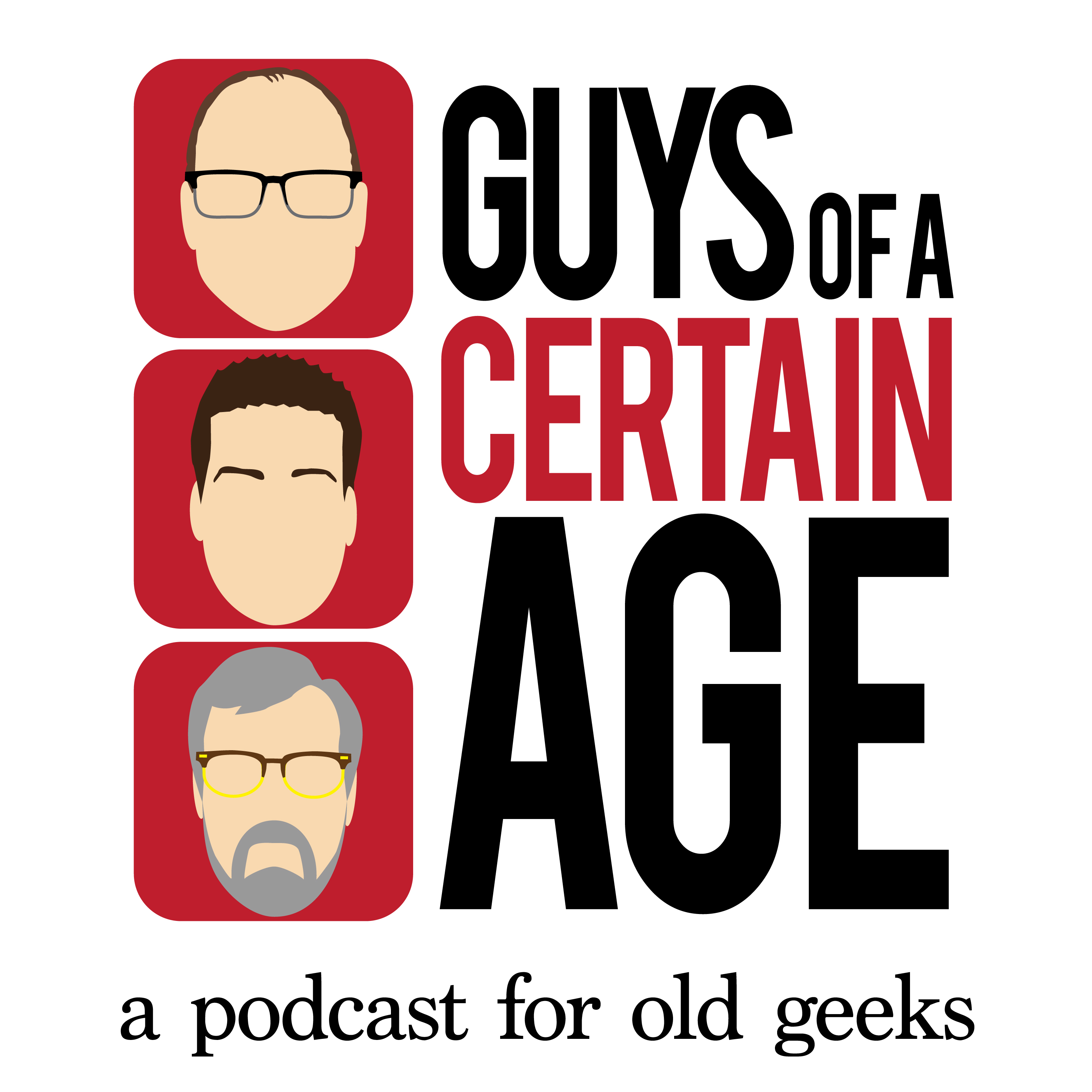 Everybody likes toys, right?  Especially the geeks and nerds (and the Guys) that have shelves of superhero figurines (they're not dolls), Star Wars ships, tricorders from the USS Enterprise, maybe even a vintage Stretch Armstrong.  Some are mint in the box, some were played with until the light sabers no longer projected from the arms.  (Of the toys, not the Guys…yet.)  
In this episode Art and Jay look at how far the figurine fascination has flown, beyond the usual suspects of Kenner and McFarlane, now to Jim Shore, Hallmark, and Precious Moments.  Is there a market for this new kind of figurine?  Is the niche being saturated?  Will the wives of the Guys be getting limited edition Precious Moments Batman figurines for Christmas this year?  
Robbie was on the road from the Windy City, but called in his Geek of the Week which probably had something to do with Dr. Who.  It's a safe bet.  Listen while dusting your toy shelves.