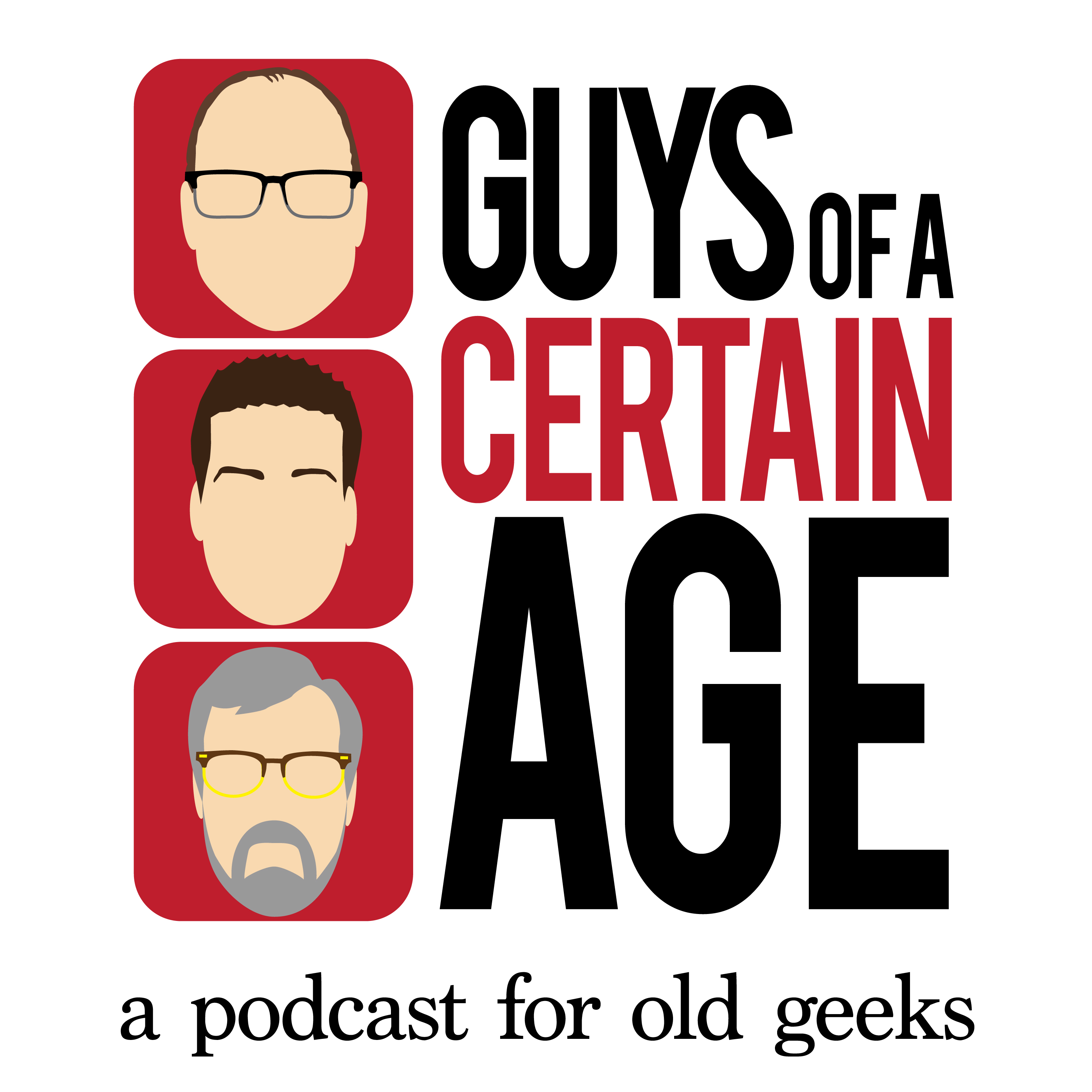 Just because the Guys can't be in the same room together during stay-at-home orders, doesn't mean they still can't ramble on for half an hour anyway.  Thank you, technology.  
And this week they give their takes on a handful of technological breakthroughs that have now, essentially, put on the brakes.  From lightsaber apps, to aux cords connected to cassette tape adapters, to Billy Bass, to Netflix DVD's (hey…wait a minute…), the Guys reminisce about gadgets and such that were at one point essential "personnel" but have since been sent home.  
When it comes to Geeks of the Week, Robbie says it's hip to be Square, Jay's still playing with high-end legos, and Art is ready to join (or at least watch) the Space Force.  Call the delivery guy, grab a donut chicken sandwich, and listen.