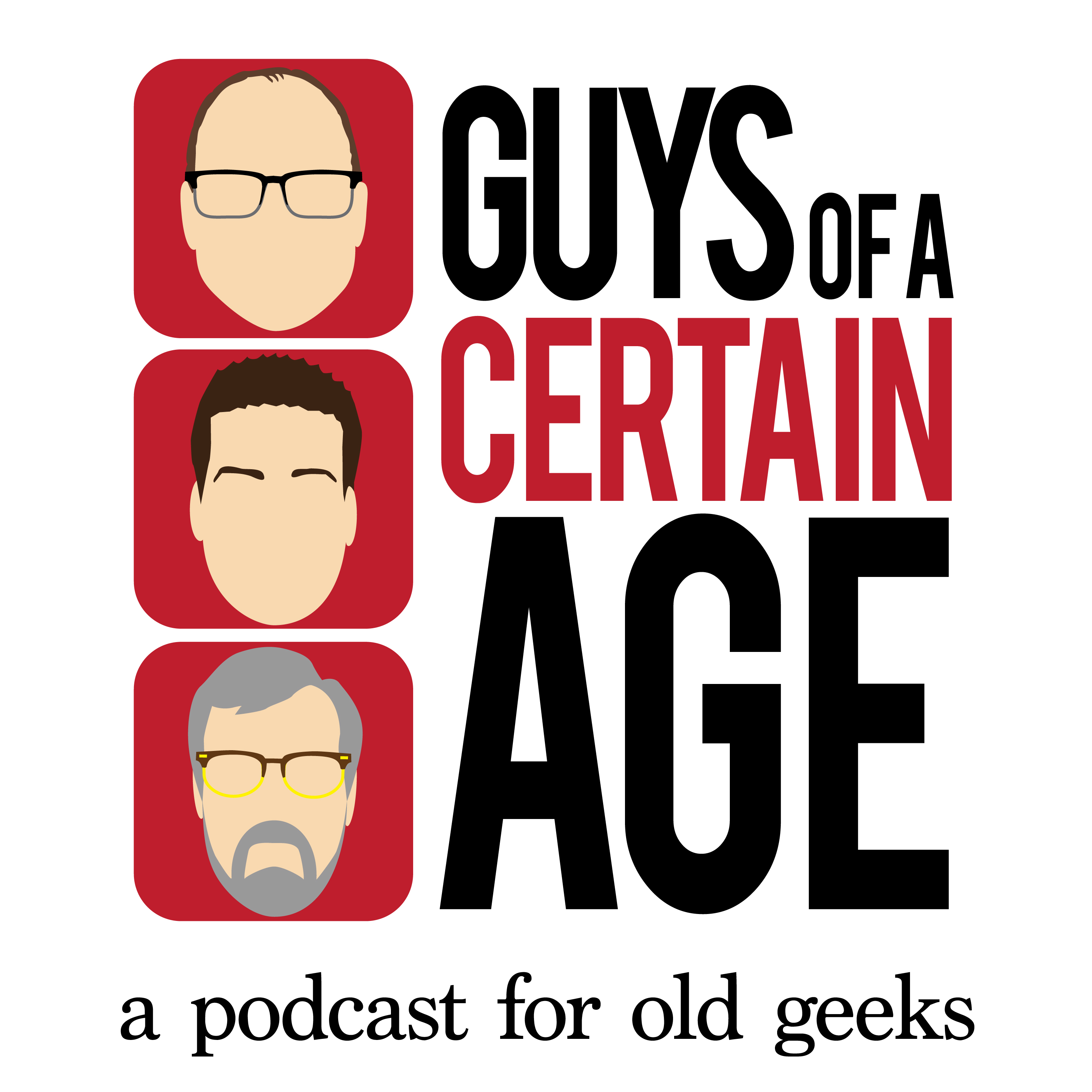 What better way to celebrate the Guys' 150th episode than to visit a practically uninhabitable desert planet!  
That's right, good listeners, it's been that long.  And like B-Art-les and Jay-mes (and Robbie), The Guys thank you for your support.  Meanwhile, back in the desert, it's time to talk Dune.  The new movie directed by a gentleman with a name only Art can properly pronounce has been released, and The Guys have … mixed feelings?  Listen as they talk actors, compare to previous versions, and discuss climate models.  
And if you get that far, you'll also hear the Geeks of the Week, including a book series made into a tv show, a tv show made with book in the name, and a comic book company that came and went like the sands of Arrakis.  It's Episode 150, and the Spice Guys are back.