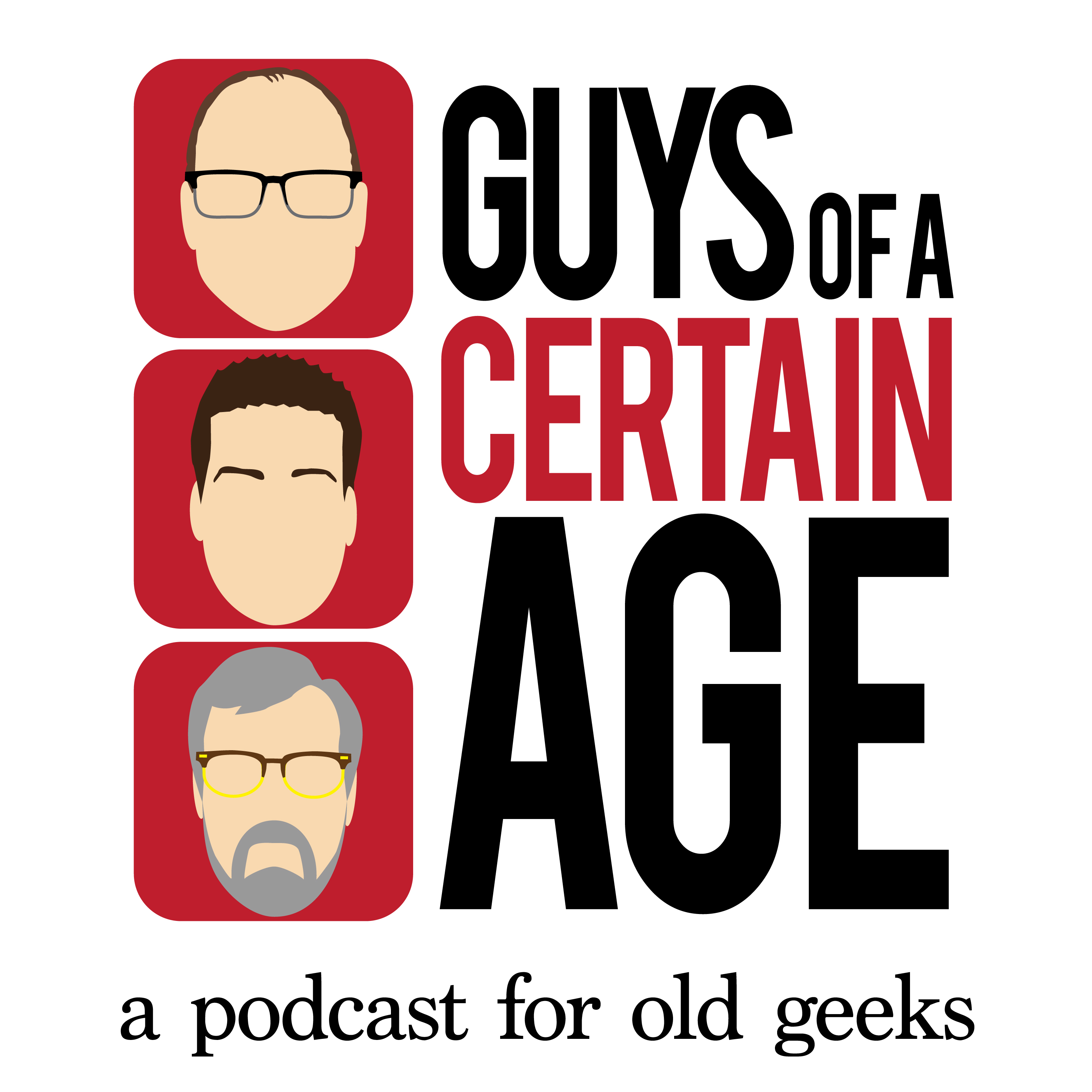 The best Christmas gift we could ever give!
It's the golden anniversary, the Jubilee episode: Guys of a Certain Age is 50!  
And what better to discuss on such an auspicious anniversary than a variety of random topics.  Skywalker is about to rise, Christmas TV episodes are showing, Threat Level Midnight makes its debut, and somehow we still work in Dr. Who (a brief mention) and Isaac Asimov.  Jay shares a couple of mind-blowing things he's learned since beginning this journey, and Art gives a mini concert.  Join us for an episode we never saw coming.