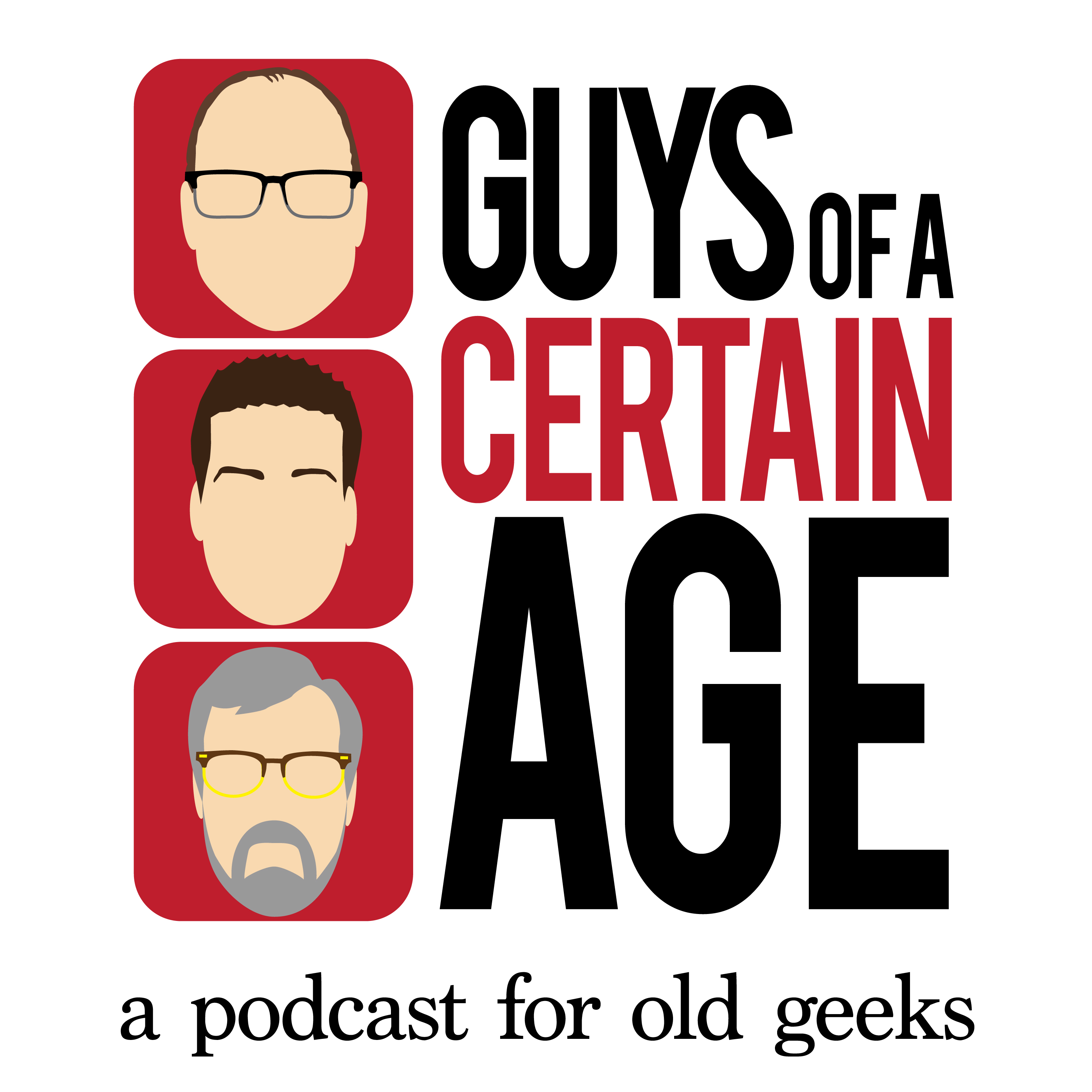 With Jay out this week, Robbie and Art present a list of gift suggestions in three categories: cheaper, guilty pleasure, mid-range, but more practical, and way-too expensive, extravagant gift.
Note: in most (all?) cases, these are are gifts that Robbie and Art have already received, some as "gifts" to themselves. We offer these as suggestions for that hard-to-buy-for, certain-aged Guy or Gal that may be on your gift list.
In the Geeks of the Week segment, Robbie and Art look at the Marvel and Star Wars shows (and one prequel to a classic Disney movie) that were announced on Disney Plus Day.
Supply chains may be messed up, but this episode delivers.